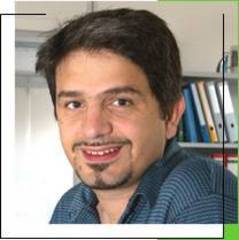 The Development of Raptor Codes

Amin Shokrollahi
Recorded 14 September 2010 in Lausanne, Vaud, Switzerland
Event: KTN - Know Thy Neighbor
Abstract
Raptor Codes are a class of fountain codes with very efficient encoding and decoding algorithms. They are being successfully used today in applications where data has to be transmitted on an unreliable network from one or multiple senders to one or multiple receivers. Versions of these codes have been standardized by several standards bodies, including 3GPP, DVB, and various IPTV standardization committees.
In this talk, I will explain some of the main ideas behind the design and analysis of these codes. The talk will cover all major versions of Raptor codes which have been developed for commercial applications in the last 10 years, and will also touch upon RaptorQ, the newest Raptor code in the family which is being productized and standardized by Qualcomm, Inc.
Watched 17298 times.
Watch