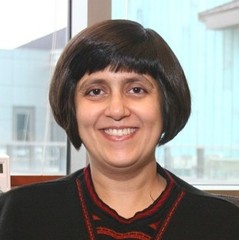 Approximate Computing: (Old) Hype or New Frontier?

Sarita Adve
Recorded 04 June 2015 in Lausanne, Vaud, Switzerland
Event: IC Colloquia - EPFL IC School Colloquia
Abstract
Approximate computing is often described as a paradigm that enables trading output quality for resource usage. Real-time systems (and other) communities, however, have traded quality for resources for decades. Approximate computing is also described as exploiting applications' inherent ability to tolerate faults and imprecision. Software-driven hardware resiliency approaches have exploited such attributes for low-cost resilience for a few years now. This talk will attempt to connect the old with the new and separate the hype from what could truly be the new frontier. I will draw from my experiences with the GRACE real-time resource management and the SWAT software-driven hardware resiliency projects.
Watched 922 times.
Watch